corefihub
Productively in your home office: With corefihub you process financing requests online with your banks.
Faster financing. Better planning reliability.
Our software supports real estate companies, investors and project developers to conclude their financing transactions faster, easier and cheaper.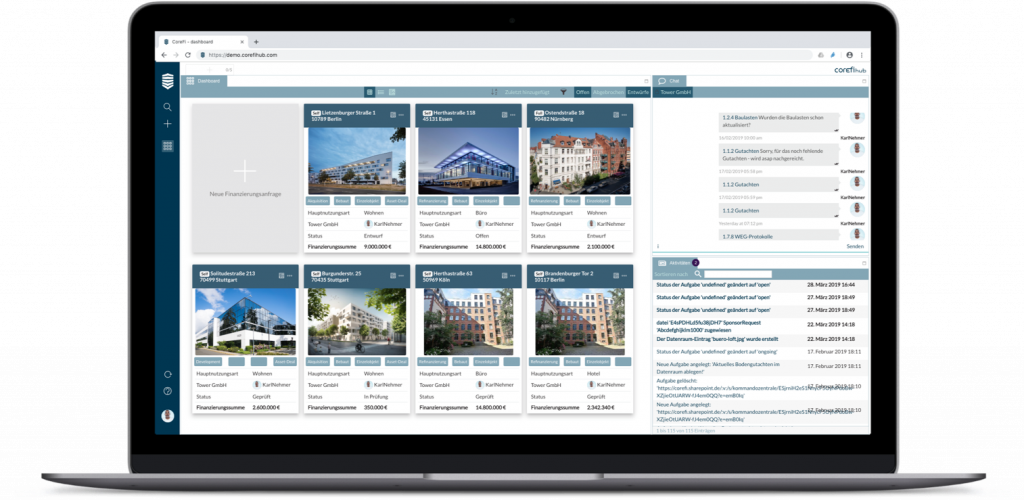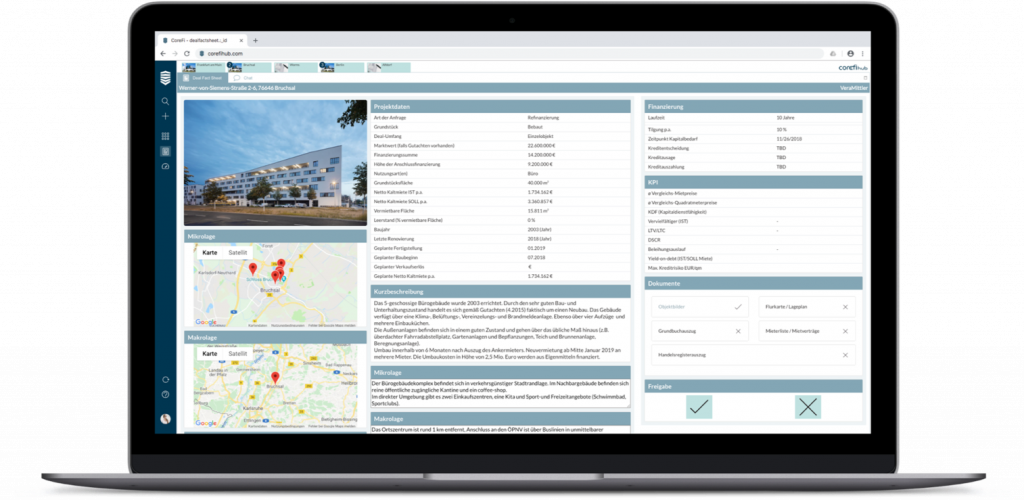 Easily create a first digital version of your financing request. Information and documents are automatically compiled and enriched with relevant market data. Send your financing enquiry to your known contact person with just a few clicks. After your invitation, they can easily process the financing.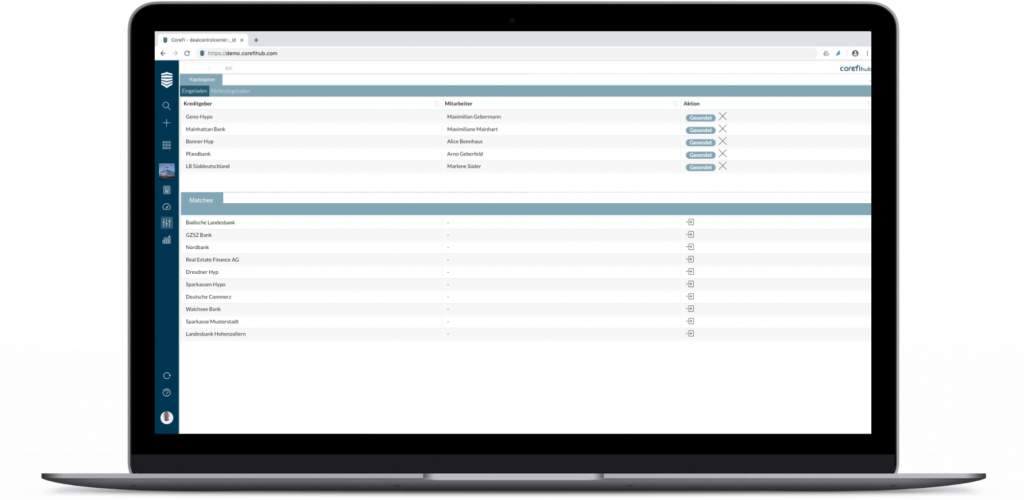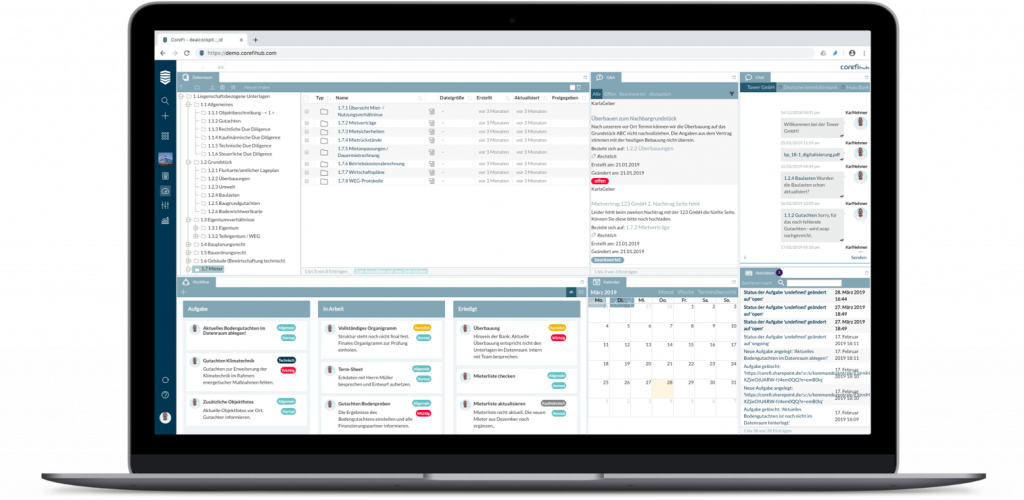 COLLABORATION & COMMUNICATION
Simply achieve more in your team
Collaborate, communicate, exchange information and documents more efficiently for faster feedback and better decisions.
Always keep an eye on everything
Completed financing transactions are automatically transferred to Loans Management. Corefihub helps you manage and monitor your loan portfolio.